I'm an entrepreneurially-minded leader with 20+ years building, launching, and scaling technology businesses, mainly in deep learning (AI & machine learning), ed tech, and cybersecurity. I bring a strong technical perspective to business challenges (and vice versa), and I'm uniquely experienced in rallying Sales & Marketing, Software Engineering, UX, Product Management, Data Science, DevOps, and Customer Service teams toward business objectives. As a leader I have a passion for creating environments that foster diversity, creativity, learning and growth.
Work History
Executive In Residence
Innovation Works
Leverage my entrepreneurial and executive experience to help startup through Series A companies attract talent, customers, and funding to grow their business. Scout early-stage software startups to identify good candidates for seed-stage investment.
Highlights
Developed and launched
Startup Recipes
, a collection of how-to guides to help founders go from idea to MVP and beyond.
Implemented the organization's first CRM for tracking investment deal flow.
Portfolio Executive, Software
Innovation Works
In this role I leverage my entrepreneurial and executive experience to help companies in the Innovation Works portfolio find mentors, funding, customers, and the staff they need to grow their businesses. I scout early-stage high-tech startups to identify good candidates for seed-stage investment by Innovation Works, or to identify high-quality applications to our accelerators, Alphalab and Alphalab Gear.
Fractional Chief Technology Officer
Learning Tapestry
On-demand CTO/CPO for software startups, universities, and multinational corporations, leading global teams of 200+ technology professionals in support of business objectives. Translate strategic objectives into achievable, low-risk implementation roadmaps.
Highlights
CTO for organizations varying from a 2,000-person multinational corporation to a graduate school of education.
Serve as Chief Information Officer (CIO) and Chief Information Security Officer (CISO) depending on client needs and priorities.
Consulting CTO
Learning Tapestry
On-demand CTO for universities, institutions, and startups in the education space. I help organizations build internal capability in technology, product management strategy, security, and data privacy. In this role I define, develop and deploy software-based solutions that support student success and achievement. I work with organizations to hire, train and retrain software developers, product managers, site reliability engineers, and more. I advise organizations and individuals on education technology investment opportunities.
SVP and Chief Technology Officer
Think Through Learning Inc
As a key contributor to an exceptional executive team, grew annual revenue by 600% and acquisition by a strategic competitor. The Company's platform, Think Through Math, is an adaptive online learning environment designed to help struggling students in grades 3 through High School learn to love math.
Highlights
Built the company's online product platform to support 3+ million students annually.
Led teams of 100+ across Engineering, Data Science/Machine Learning, Product Management, DevOps, IT, Cybersecurity, and Customer Success.
Partnered with the CEO and CFO to raise three funding rounds to support product expansion and growth.
Championed the organization's Open Source, DEI, and student data privacy & security efforts.
Technical Manager, Immersive Learning
Software Engineering Institute at Carnegie Mellon University
Line-Of-Business Manager for the SEI CERT Program's Cyber Security e-learning support for the U.S. Department of Defense (DoD) and Federal civilian agencies. My team's mission was to invent, prototype, and launch solutions to unique problems in cyber security. Partnered with military and federal agencies to reduce risk, save money, and save lives through advanced cybersecurity training and education.
Highlights
Envisioned, implemented, and championed the rollout of the
Virtual Training Environment (VTE)
line of business, delivering hands-on cybersecurity, computer forensics, and cyber offense toolkits to 3 million Department of Defense and Federal Civilian Agency staff across the globe.
Solutions Architect
Arnold Worldwide
Project and technical lead focused on large-scale implementations of presentation-layer experiential and functional Web properties. Led a $6 million full redesign of the corporate presence and reservation engine for a major cruise line, managing information architecture, design, copy, search engine optimization, and online video updates. Led the transfer of the Web presence of a major data warehousing company from an external hosting vendor to an internal data center.
Principal
The U Productions
Independent consultant to regional businesses focused on web design, development and deployment. Implement workflow-based web applications and digital marketing initiatives.
Sr. Project Manager
BiT Group, Inc
Project lead for client engagements responsible for leading Web application design and development teams of up to 13. Managed schedule, budget and deliverables for a $2 million Web-based custom workflow application for a temporary staffing agency.
Sr. Project Manager
Zentropy Partners
Project manager, client partner and implementation lead for User Experience Design projects and engagements of strategic and financial importance to the organization. Served as acting Group Director, leading a team of 11 project managers.
Operations Manager, E-business Engineering
GTE Internetworking, Powered by BBN (now Level3)
Department controller with fiscal responsibility for internal operations and project budgets. Led the roll-out of a customizable Internet-based knowledge management product. Primary project coordinator for alpha implementations. Launched an e-business consulting and implementation group within the company connecting custom web application development with the company's core internetworking products.
Senior Application Specialist
Cerner Corporation
Implemented Cerner's client-server clinical data repository, patient registration system and pharmacy information system at a multiple campus acute care and teaching hospital system in Ontario. Led a client team through product design and build classes, current state analysis, process improvement workshops and benefits realization seminars.
Education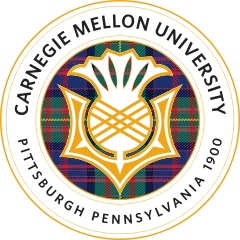 Carnegie Mellon University
MS, IT Management
Coursework in entrepreneurism, software and SaaS pricing, software and service contracts, organizational risk management, and decision making under uncertainty.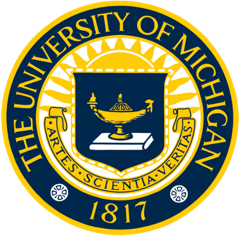 The University of Michigan
BA, Industrial Psychology
Coursework in economics, marketing, organizational behavior, German, Eastern European culture, and leadership development.
Miscellaneous
Volunteering
Help servicemembers transition from military to software development roles through the Vets Who Code nonprofit organization.
Volunteering
3x invited panelist and judge for the Hack-a-Startup entrepreneurial competition hosted by Carnegie Mellon University.
2015-2022
Pennsylvania, USA
December 2015
Pennsylvania, USA
Languages
U.S. English: Fluent
Native speaker
German: Proficient (B2)
6 1/2 years experience.
Side Projects
I developed and run The Soft Stuff, a curated list of tools, processes, and resources for leaders and managers of technical staff. The Soft Stuff features open source job descriptions, career ladders, interview questions and processes, diversity & inclusion resources, OKR frameworks, and more.
Side Projects
Creator of Beer Goggles, a mobile app that uses AI to help craft beer fans discover new beer by taking a photo of the tap list at a restaurant or pub. Featured on Product Hunt.
Interests

2013, 2014, 2015

Ironman Coeur d'Alene, Ironman Mont Tremblant, Ironman Lake Placid

2012
Publications and Presentations